On March 17, the Freiburg-based startup ConstellR will open another chapter in its still young success story when it competes in the prestigious SXSW Pitch in the "Innovative World" category. The chances of winning are not bad, as ConstellR deals with two highly topical issues – climate change and the future of agriculture – and uses spectacular satellite technology to do so.
The world's population continues to grow and could reach the 10 billion mark around 2050. The development of arable land can hardly keep pace. On the contrary, in some places it's actually declining, not least because of the effects of climate change. This makes it all the more important to manage the available land in the best possible way. A key role in this is played by the health of the crops and the carefully coordinated supply of water. An important indicator for this is the temperature of the earth's surface, which would need to be recorded precisely, permanently and worldwide.
Heat maps provide information on irrigation optimization
What sounds like a foolhardy, almost impossible plan to implement, is exactly what ConstellR has in mind. To do so, the team has developed microsatellites equipped with free-form telescopes to capture thermal infrared radiation from the Earth's surface in order to use it to create heat maps. These heat maps and the associated data not only help assess the current situation and regulate the water supply to plants, but also allow forecasts of crop yields or impending droughts, creating time to take appropriate action.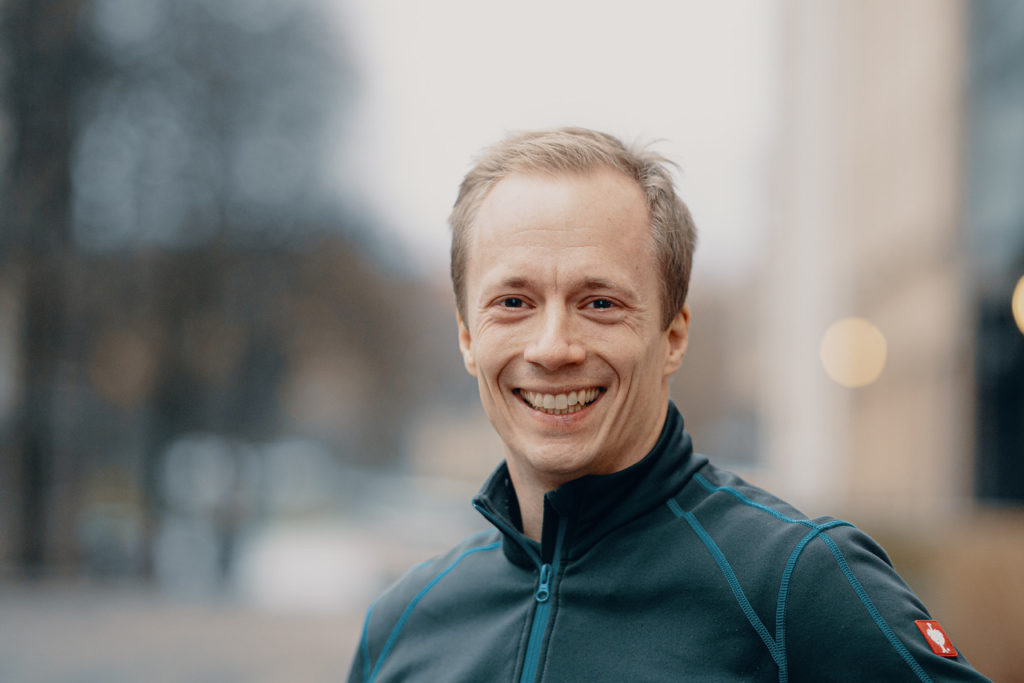 ConstellR's project sounds like the vision of a Silicon Valley entrepreneur of the caliber of Elon Musk. How could it come about in the tranquil town of Freiburg? A healthy dose of optimism and naivety played a role, explains founder Dr. Max Gulde, together with Christian Mittermaier and Marius Bierdel one of the founders. He is a physicist who originally worked on the development of microscopes. The results he achieved caused quite a stir among experts, but the benefits for the general public seemed too small to him.
Go for it – a recipe for success at ConstellR
So in 2015, without any special prior knowledge, he applied for a space program at the Fraunhofer Ernst Mach Institute in Freiburg and was promptly accepted. There he became part of a team working on thesecurity use of satellites. However, the technology was also suitable for numerous other purposes. On a lark, they entered a startup competition run by the space agency ESA. Again, unconcerned optimism was rewarded and the team made it to the finals. From this unexpected success grew the idea of actually founding a startup.
This was followed by support from the Copernicus Accelerator, which specializes in Earth observation, and Fraunhofer Venture, which enabled the further development of ConstellR. The breakthrough then came with funding from the EXIST research transfer program initiated by the German Federal Ministry of Economics and Technology, totaling almost two million euros. This ultimately enabled ConstellR to be officially founded in 2020 and the team to expand from four to 19 people. Another milestone was the partnership with the space company OHB in February 2021 as an investor in a funding round led by the Fraunhofer Technologie-Transfer-Fonds. Corona help was additionaly given by thei nitiative Pro-Tect of Baden-Württemberg.
2022 into space for the first time
ConstellR has already made quite a bit of progress with its "go for it" mentality, but the biggest step is still ahead, namely into space. In February 2022, the time will have finally arrived. A measuring unit will fly to the ISS space station and be installed there to create the first heat maps. This will save the construction of extremely expensive satellites.. Regular models start at over 100 million euros, and depending on the equipment, costs can run into the billions.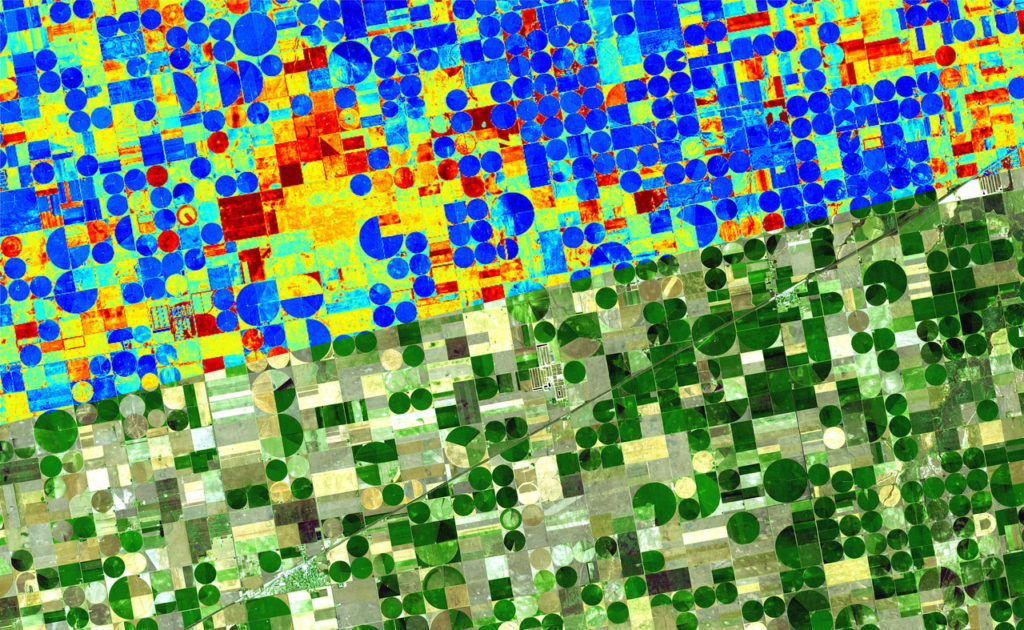 In comparison, ConstellR's satellites are a bargain, costing no more than 2.5 million euros. This is partly due to their small size (equivalent to 16 one-liter milk cartons) and partly because they can "tap" technology from other satellites and are therefore equipped with only the bare essentials. Nevertheless, the costs significantly exceed the previous funding, so finding investors is now the most urgent task. Max is optimistic, however, that he will be ready to go from 2023.
A potential partner would, of course, be the Food and Agriculture Organization (FAO), which, however, expects measurable results from the project before it is willing to get involved. Here lies the next challenge for ConstellR. The wealth of data and heat maps that would ideally be available are initially incomprehensible and thus unusable to those who are supposed to benefit from them. This is true for the large-scale farmer in Brandenburg and even more so for small farmers in Africa or Latin America.
With the right partners, ConstellR can move billions of dollars
In order to do so, ConstellR needs local companies to translate the information into concrete recommendations for action. Particularly in developing countries, these can be startups that literally speak the language of the locals and communicate via simple smartphone applications. If it all works out and funding allows, Max believes he can capture about 30% of the world's actively irrigated crop land as early as 2030. This could result in water savings of 18% and economic benefits of 130 billion euros.
This is, however, still a long way off. The previously mentioned pitch at SXSW is currently on the agenda. Due to Corona, this year's pitch will of course not take place in Austin, Texas, but instead virtually. In typical ConstellR fashion, the team simply applied for SXSW without knowing what a worldwide spectacle the festival actually is. As such, they are relaxed about this upcoming Wednesday, especially since the pitch has already been recorded. To have reached the finals at all is already a huge success, as is the opportunity to draw attention to a pressing problem and possible solution. Otherwise, come what may and with ConstellR it has turned out well so far.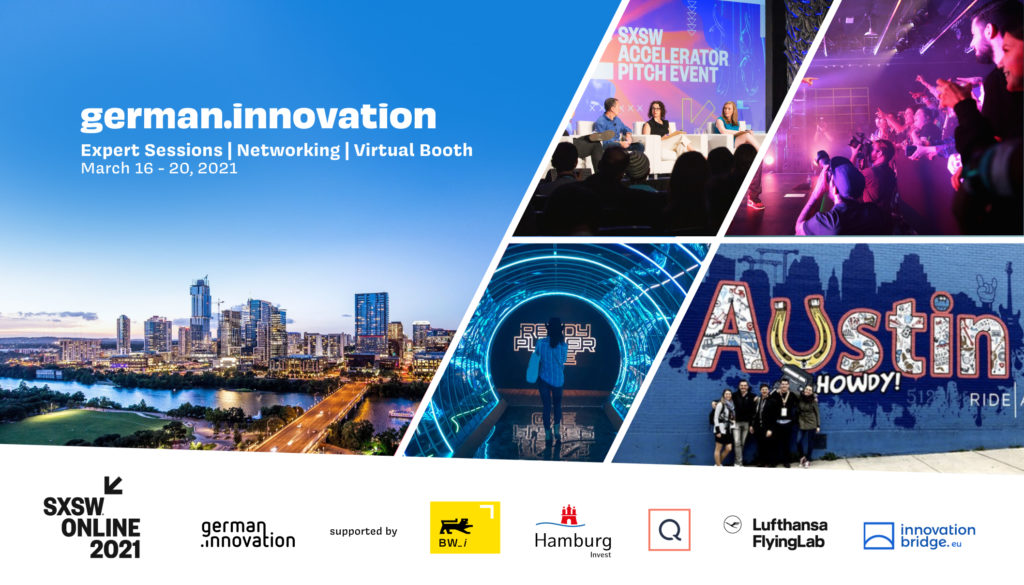 Featured image: A part of the ConstellR teams with familiy members.All pictures: ConstellR