From 2017 to 2019, Lufthansa FlyingLab organized special flights to SXSW, where the festival program began on the plane. Like so many things, this trip had to be cancelled this year, but Lufthansa FlyingLab still put on an exciting program, including a pitch under the motto "Future of Travel." We introduce you to the four participating startups from four countries and reveal how the competition went.
Addionics cuts battery charging times in half
More and more devices and vehicles contain rechargeable batteries, and, especially in electromobility, the shortest possible charging time is key. To achieve this, people often experiment with the chemical composition of the battery. The British-Israeli startup Addionics is taking a different approach, focusing instead on battery physics. 3D electrodes improve performance in terms of capacity, safety, service life, cost and, above all, charging time, which Addionics aims to cut by up to 50%. The company wants to do business not with complete batteries, but with the innovative electrodes, and aims to be ready for the market in two to three years.
Head Holiday offers up virtual travel
In times when travel to many countries has become difficult to impossible, 360-degree videos can be a nice alternative. The British platform Head Holiday, initiated by the organization Live Cinema UK, wants to bundle such films. It uses its own material and productions from all over the world. The videos can be played via an app, and all that's needed to watch them is a simple pair of cardboard VR glasses. Various business models are possible for Head Holiday: a freemium or subscription model for users and, of course, partnerships with travel companies, tourist offices and airlines that want to promote destinations and travel offers.
VideowindoW reimagines stained glass
The Dutch startup VideowindoW uses cutting-edge technology to connect with the tradition of stained glass. It uses liquid crystals that are incorporated into the glass, which can then be used to create black-and-white images, including moving ones. The panes also react to sunlight. At high intensity, they serve as shading and can thus save energy on air conditioning. VideowindoW is particularly suitable for airports, where large glass surfaces are ubiquitous. These can be covered with advertising, flight information or entertaining content. So far, the startup is completely self-financed and already has lucrative contracts.
Airflow builds aircraft for same-day delivery
Same-day delivery of goods ordered online is a real challenge when transport distances are long. The California startup Airflow wants to master it with electrically powered aircraft. The planes are built to transport cargo weighing up to 227 kilograms and can also land on smaller surfaces. A pilot is still on board, but the technology for autonomous flight already exists. Airflow does not see itself competing with trucks. Rather, the aircraft can make many regional warehouses superfluous, which until now have made short transport routes and fast deliveries possible. A few central warehouses would suffice for this in the future.
Winners get tickets to SXSW 2022
After intense question rounds, the jury now had to make a decision. The jury consisted of: Jessica Robinson, co-founder of investment firm Assembly Ventures; Roland Gerhardts, CEO from the Center for Applied Aeronautics Research; Nadine Schimroszik, tech journalist at Reuters; and Jörg Liebe, Senior Director Digital Innovation Hub at Lufthansa Group. They awarded second prize, a ticket to SXSW 2022, to VideowindoW. The winning team from Addionics will receive two tickets plus a presence in the next FlyingLab, which will hopefully take off again in 2022!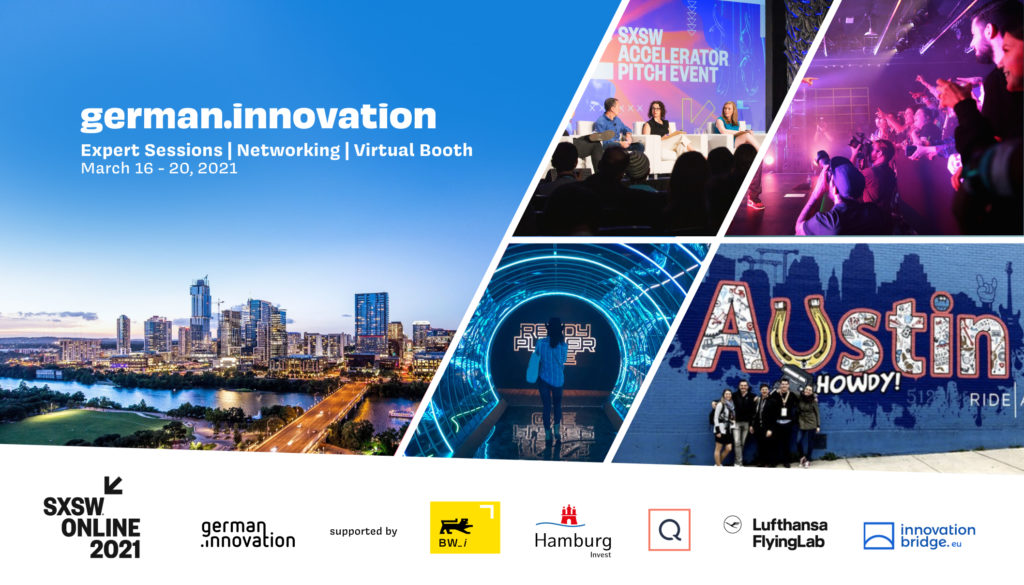 Featured image: 3D electrodes by Addionics